Measures that small retailers should adopt to survive in the current context
By Rafael Tiercelin, FALCONI partner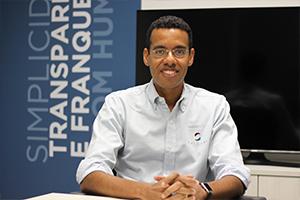 Low economic growth in 2017 generated different responses in Brazilian retail, according to the results of a survey published by Euromonitor International in 2018.
Before delving into the impacts on the sector, it is important to understand the domestic context. The direct consequences of the contraction of the economy in 2015 and 2016 (3.5% decrease in GDP in both years) and low economic growth in 2017 (1% increase in GDP) were higher unemployment and reduced purchasing power of the population. As a result, there was a migration of a portion of hypermarket and supermarket consumers to cash and carry outlets (atacarejo: wholesale+retail, combined with self-service and cash and carry) and neighborhood stores, which registered higher growth in retail.
According to the Euromonitor survey, cash and carry grew 11% in Brazil, well above the average growth in food retail as a whole, which was 3.7%. However, this growth in the cash and carry segment was not uniform and was concentrated in large national chains, such as Assaí, Atacadão and Mart Minas, which increased their market share from 54% to 68% in the period from 2012 to 2017, whereas smaller regional chains experienced a drop from 46% to 32% in the same period.
What is the secret of success?
The cash and carry channel is characterized by the offer of products at low prices. Despite the trend observed in hypermarkets and supermarkets to increase the number of items sold at discount prices, the major cash and carry chains have been able to top these prices and increase profitability.
This has only been possible through the adoption of management practices that permit lower prices due to low-cost structures and purchasing experiences increasingly similar to those of hyper/supermarkets. Customers are attracted from other retail chains in the following way:
Streamlining of logistical costs, by increasing the use of space in the store for stockpiling and thereby reducing the need for intermediaries, such as distribution centers.
Adjustment of the store model with a focus on reducing operational costs, through greater use of natural lighting to offset the growing use of air conditioning, for example.
Improvement of the purchasing experience of customers, with wider aisles, cleanliness and support services.
CRM and customer loyalty initiatives.
In turn, neighborhood stores tap into the desire for greater convenience by consumers who want to purchase smaller amounts, in locations closer to home, even at higher prices. Combined with lean operating structures, they achieve higher margins in relation to hyper/supermarkets. The models implemented by the large chains, such as Carrefour Express, Mini Extra or Minuto Pão de Açúcar, compete directly with small store owners, who are often forced to shut down for not adopting the same management practices.
In this case, superior management practices are linked to the ability to operate at a lower level of complexity and offer a product mix tailored to day-to-day needs.
The use of analytic tools makes the product mix more assertive according to the purchasing characteristics of each store, which also has an impact on inventory sizing and logistical costs. Correct sizing is essential, considering the operational model of this type of store.
To stay competitive and ensure their survival, smaller cash and carry chains and small neighborhood stores must, therefore, invest in reviewing their management processes and incorporate practices already used by the major chains. This will enable a review of the operating and logistical cost structure, in addition to boosting commercial assertiveness.
Source: SuperVarejo magazine – No. 204 – July 2018