Critical factors for a management culture for achieving results
By Luís Fernando Costa, FALCONI consultant.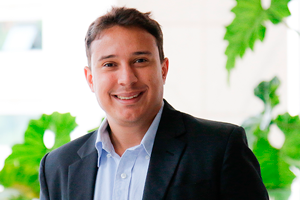 To achieve significant and lasting results, Professor Falconi cites three critical factors in his writings: Leadership, Method and Technical knowledge. When we discuss leadership, it is based on the following definition: "Lead and achieve goals consistently, with the team and doing it right."
Achieving goals is an important function of a leader. However, the concept that "the ends justify the means" can under no circumstances be applied in this context. Good leaders must seek to achieve goals through joint effort of the team, in an environment where everyone knows their responsibilities, develops themselves, is engaged and is rewarded. In addition, the actions for attaining these goals must be carried out ethically. If not, any positive results will have been built on a foundation that is not solid.
Leadership is undoubtedly a very important pillar. However, for organizations to maximize their results, leaders must create an environment conducive to use of the method. What does this mean? First of all, we need to conceptualize this term. Using Professor Falconi once again as a reference, we can say that "method" refers to the path for achieving goals.
Companies often base their actions for achieving goals on "trial and error". This may be due to the lack of a culture that analyzes facts and figures for making decisions. When we refer to method as a critical success factor, we want to emphasize the idea of making the achievement of goals more rational, i.e., that it is implemented in a culture where decisions are made based on facts and figures, and that management rituals occur for analyzing results and formulating countermeasures to address any deviations (PDCA).
Last, but not least, is the third critical success factor: Technical knowledge. This factor is associated with the segment in which the company operates. In retail, for example, it is vital for companies to have substantial commercial knowledge (negotiations with suppliers, knowledge about mixes, pricing knowledge and promotions), be excellent people managers (traditionally higher-level staff) and possess extensive knowledge about the store's operation.
We believe that these three factors, if applied with dedication and discipline, are essential for generating results in all organizations.
Source: Gôndola Magazine – "Pergunte à FALCONI" column – July 2018